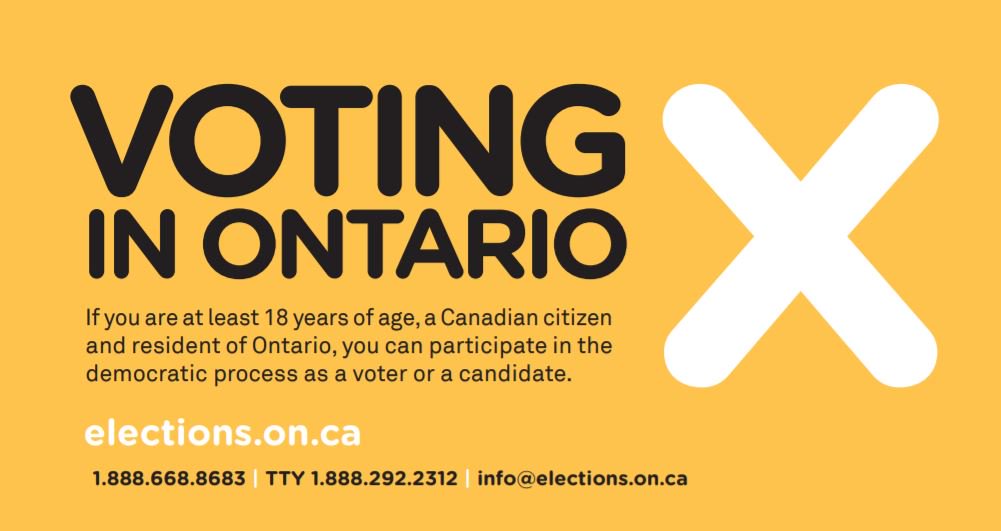 I gave serious thought to voting for myself? After all, when would I get another chance?
I realized late last week that I was going to miss the Ontario provincial election. Not just election day, but almost the entire campaign period, including the advance polls.
It was alkso too late for me to request a mail-in ballot and return it on time. If I wanted to vote, I only had once choice: Go to the returning office and cast my ballot there.
The deadline for candidates to get their papers in is May 12. By that date I'll be out of the country and not planning on returnuing until after election day.
Since the number of candidates isn't yet finalized, there is no printed ballot yet. For people who vote as early as me, that means a write-in ballot.
I could have voted for anyone, not just for myself. Mickey Mouse. Ronald Reagan. Queen Elizabeth.
None of those are candidates in my riding though. A vote for any of them would count as a spoiled ballot and not be recorded as anything else.
Having made the special trip to vote, I decided to support a candidate whose name I knew would be on the ballot when it is printed – I've seen the election signs. All I have to do now is wait for June 3 to find out of the poll clerk can read my handwriting.
No matter the outcome, I've done my civic duty. Even if I didn't vote for myself.