Today seemed like a good day to share some Monday images I found online.
I'd say it was because I was too lazy to finish any of my dozens of almost ready posts, but that wouldn't be true. It took me longer to find these jokes than it would have to write something. Chalk it up to my mood.
Funny thing is, I don't dislike Mondays. One day is pretty much just like the next one as far as I am concerned. Sometimes I have things on my schedule (like church on Sunday) that help me remember what day it is. Frequently I just look at the calendar.
Which means I don't get excited by Fridays. Just another day. I might work through the weekend, depending what else is happening or if the weather is bad. I f I do that though, I find time for leisure on another day. Working from home provides a certain flexibility.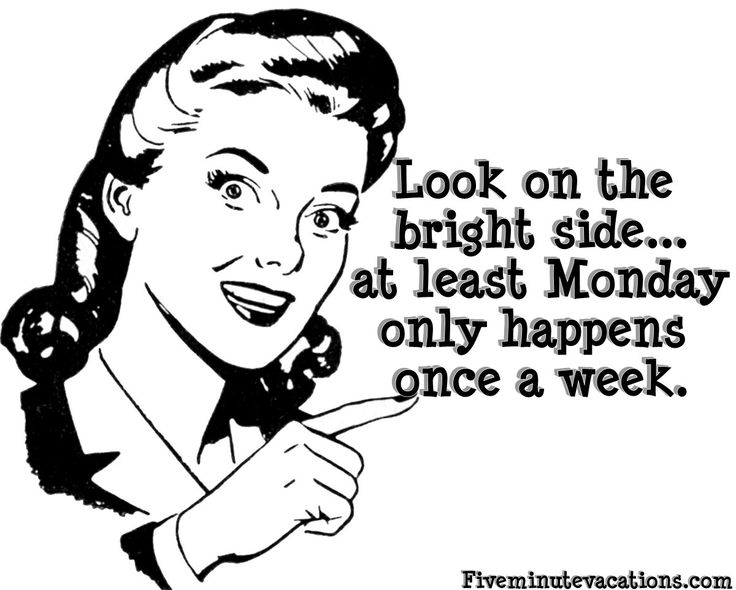 I will admit, I might get depressed if every day was a Monday. But I would say the same thing if every day was Tuesday or Friday. I like variety.
It does seem though that time flies these days. We're coming up on the middle of May, and I'm sure Christmas was just last week, There seem to be too many Mondays, and here we are at Monday again, and I still have the same "to do" list as last Monday.
My plan is to enjoy today, to treat it as a gift. Do some work, go for a walk in the Black Forest, make a nice dinner – and then go to Bible study at church. That is a big deal – this is the first time in more than two months that we are allowed to meet. I'm baking cookies for the occasion.
It really is all about attitude. So I close with a Monday thought that sums up how I try to feel every day.
Have a great Monday!